Winning Rep. will receive varietals from losing district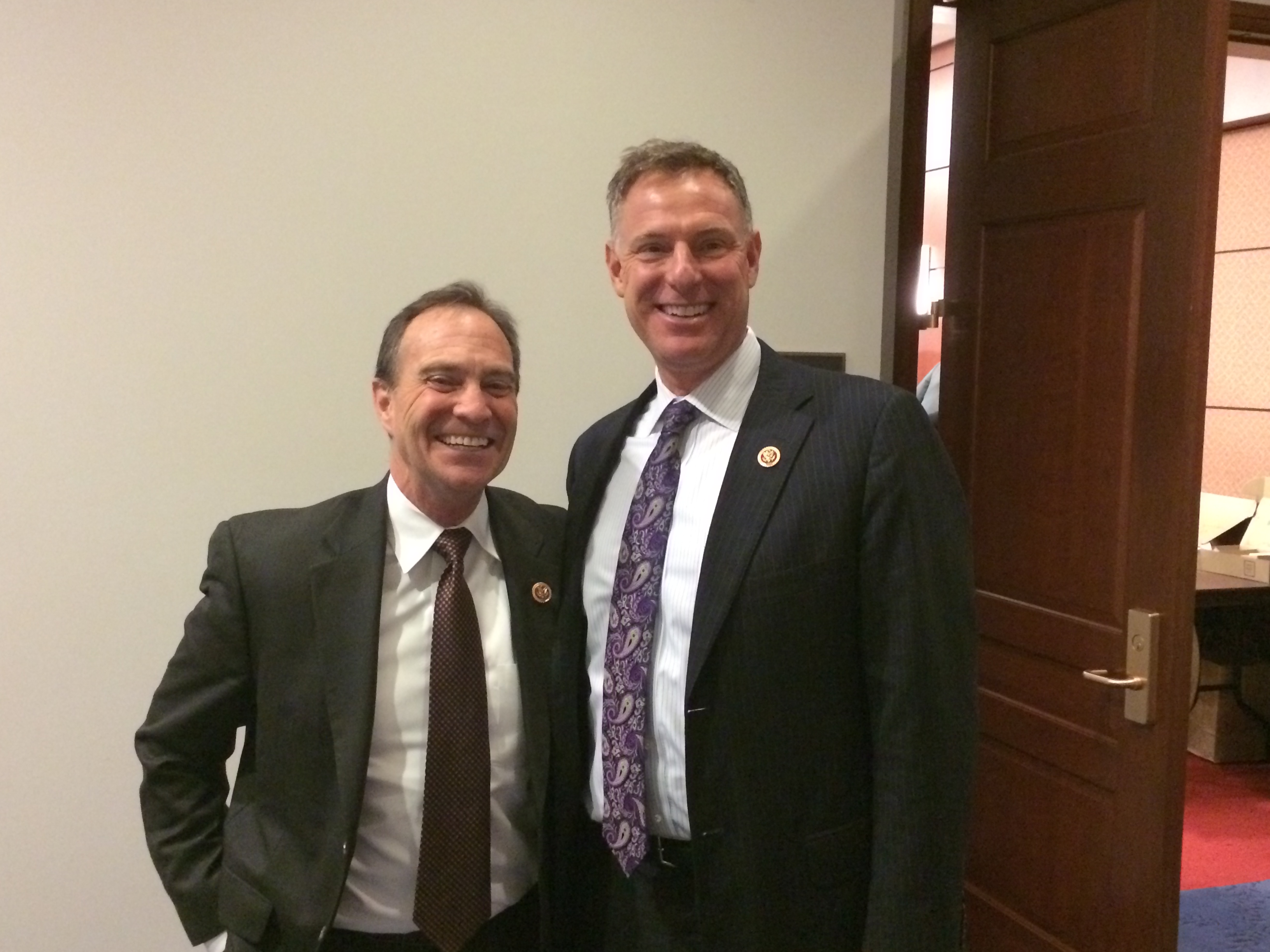 Reps. Peters, Perlmutter Highlight Craft Breweries in Friendly Football Wager
Winning Rep. will receive varietals from losing district
WASHINGTON, D.C. – Today, Congressmen Scott Peters (CA-52) and Ed Perlmutter (CO-07) highlighted craft breweries, an industry key to local job growth in both of their districts, while making a friendly wager over this weekend's NFL Playoff game between the San Diego Chargers and Denver Broncos. Both Peters and Perlmutter are members of the House of Representative's Small Brewers Caucus, which raises awareness on issues important to small breweries nationwide.
"I am proud to support the small breweries that are helping to power the economic recovery and job growth not just in San Diego, but in cities and towns across America," Rep. Peters said. "After the Bolts bring the Lightning to Denver this weekend, I look forward to tasting some of Colorado's best craft beer."
"In Colorado, craft beer is as important as water to economic and job growth in our communities," said Perlmutter. "As a Colorado Native, I'm confident the Broncos are going to Sic 'Em when the Pigskin crosses the goal line."
(Lightning Brewery owner and president Jim Crute packing up 'Electrostatic' and 'Double Strike IPA')
Peters is wagering cases of 'Electrostatic' and 'Double Strike IPA' from Lightning Brewery in Poway, CA. Perlmutter's wager includes a mixed case with 'Pigskin Porter' from Ironworks Brewery in Lakewood, CO, 'Sic 'Em! IPA' from Odyssey Beerworks in Arvada, CO, and 'Colorado Native' from AC Golden Brewery in Golden, CO.
Craft Breweries in Colorado's 7th Congressional District include:
Arvada Beer Company
Cannonball Creek Brewing Co
Barrels and Bottles Brewery
Brewery Rickoli
Colorado Plus Brew Pub
AC Golden
Golden City Brewery
Ironworks Brewery and Pub
Kokopelli Beer Company (coming soon)
Mountain Toad Brewing
Lakewood Brewing Company
Odyssey Beerwerks
Westminster Brewing Company
Craft Breweries in California's 52nd Congressional District include:
Acoustic Ales Brewery Experiment
Alesmith Brewing Company
Amplified Ale Works
Ballast Point Brewing Company
Callahan's Pub and Brewery
Coronado Brewing Company
Green Flash Brewing Company
Helms Brewing Company
Hess Brewing Company
Intergalactic Brewing Company
Karl Strauss Brewing Company
La Jolla Brew House
Lightning Brewery
Mission Brewery
Monkey Paw Pub and Brewery
Oggi's Pizza and Brewing Company
Pacific Beach AleHouse
Pizza Port, Ocean Beach
Rock Bottom Brewery
Rough Draft Brewing Company
Saint Archer Brewing Co.
Societe Brewing Company
Stone Brewing Pt. Loma
The Beer Company
Wet 'N Reckless Brewing
Congressman Peters serves the 52nd District of California which covers much of central San Diego County including Poway, Coronado, and large portions of the City of San Diego.
Congressman Perlmutter serves the 7th District of Colorado which covers the northern and western suburbs of the Denver metro area including the communities of Arvada, Commerce City, Edgewater, Federal Heights, Golden, Lakewood, Northglenn, Thornton, Wheat Ridge, and Westminster.
###